2021 Letter from Interim Director
I invite you to peruse the sections of this year's newsletter to learn more about some impressive accomplishments of Global Center staff and collaborators. Although we started this year continuing to work from home during the pandemic, we were able to successfully transition back into a safe, in-person campus environment during the Fall. Through it all, program planning and implementation has remained adaptive, flexible, and responsive to partner needs. Read on to learn more about a workshop on pedagogy for international development, our promising scholarship and fellowship recipients, the advancement of global workforce skills, and how the IU community came together to support Afghan evacuees.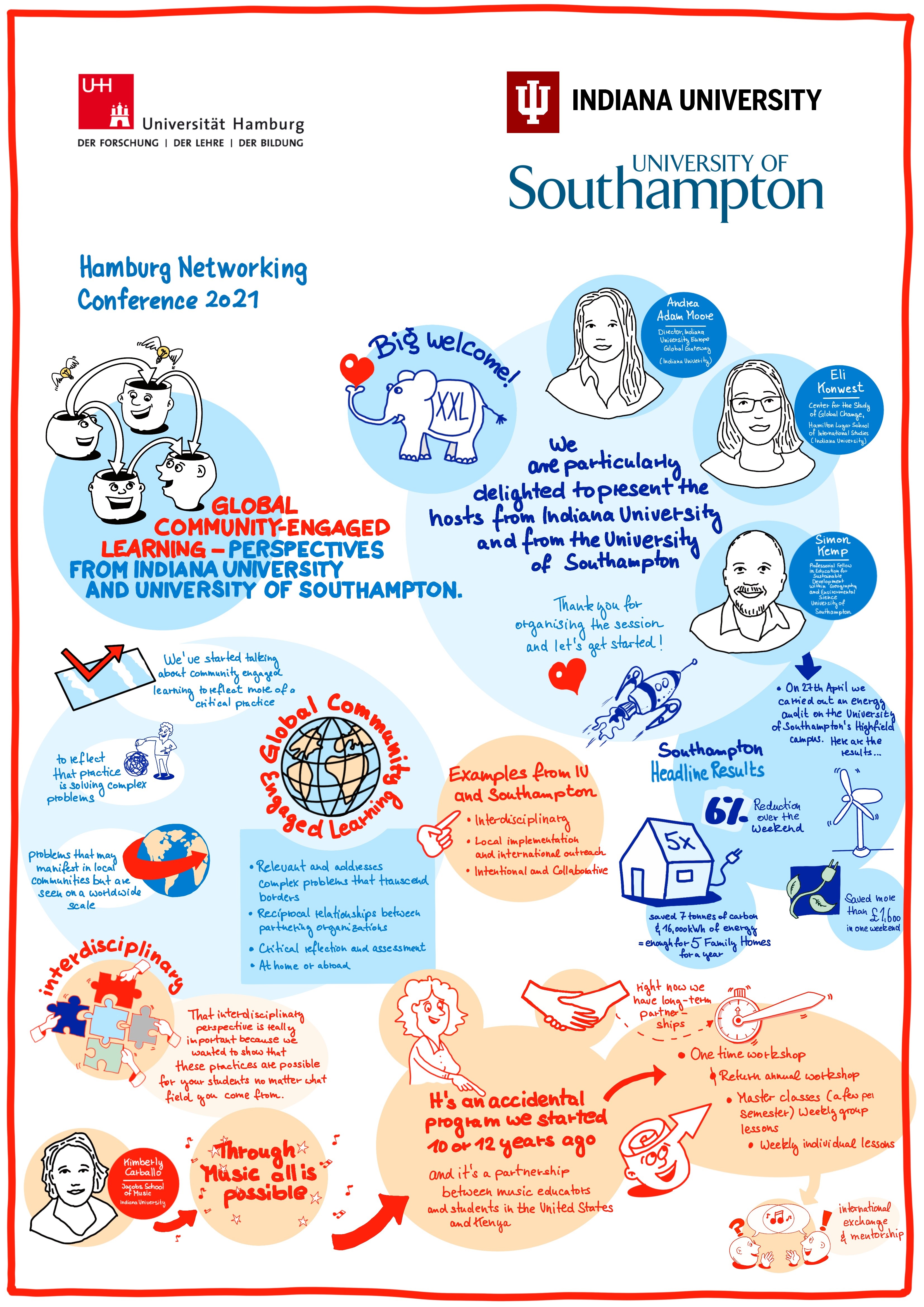 Dr. Konwest and colleagues from IU and the University of Southampton presented at the virtual networking conference at the University of Hamburg.
This year, Global Center staff, faculty, and partners were able to reach educators and colleagues at conferences and professional meetings including the Comparative International Education Society Annual Meeting, the National Rural Education Association, the American Association of Colleges and Universities Conference on Global Learning, and the University of Hamburg Networking Conference. The Global Center also initiated many of our own events including two symposia with a new partner, the Georgia Consortium for International Studies. The consortium is a network of minority-serving institutions across Georgia and other southern states. In partnership with the Service-Learning Program in the IU Center for Innovative Teaching and Learning, the Global Center also launched the inaugural Global Community-Engaged Learning Institute for IU faculty.
We were able to continue offering high-quality opportunities for learning and collaboration with K-12 educators, including interactive webinar series on proficiency-based world language instruction and teaching during times of crisis. Much of our online content is now available to view through our YouTube channel. We also had the opportunity to promote global perspectives by supporting the Lotus World Music & Arts Festival and Lotus Blossoms community outreach.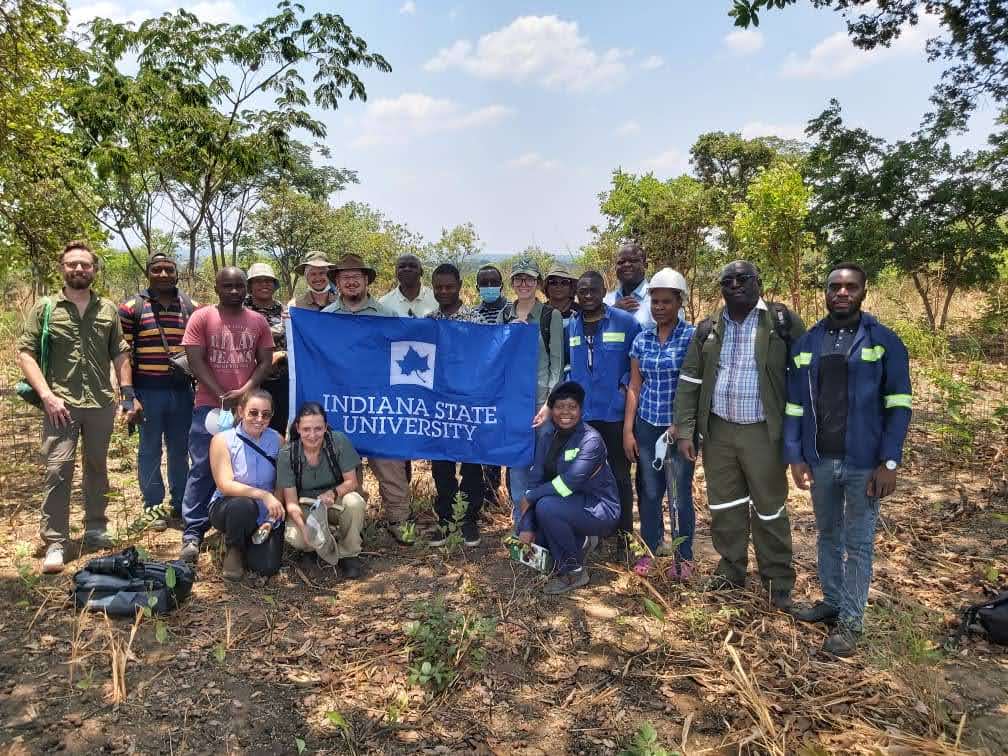 The Global Center provided a course development and international travel award to Dr. Jim Speers, Indiana State University, to develop collaborations and internationalized courses with partners in Zambia.
Lastly, the Global Center continued to support students at IU through the Global Service and Peace Corp Prep program and the PhD Global Studies and Human Rights Minors. Congratulations to our 2021 graduates, who persevered in their educations goals in what has been a very trying time.
2022 will continue to be exciting as we connect with students, educators, and the broader public. Join our listserv, connect with us on social media, and please keep in touch!
Wishing you peace and health.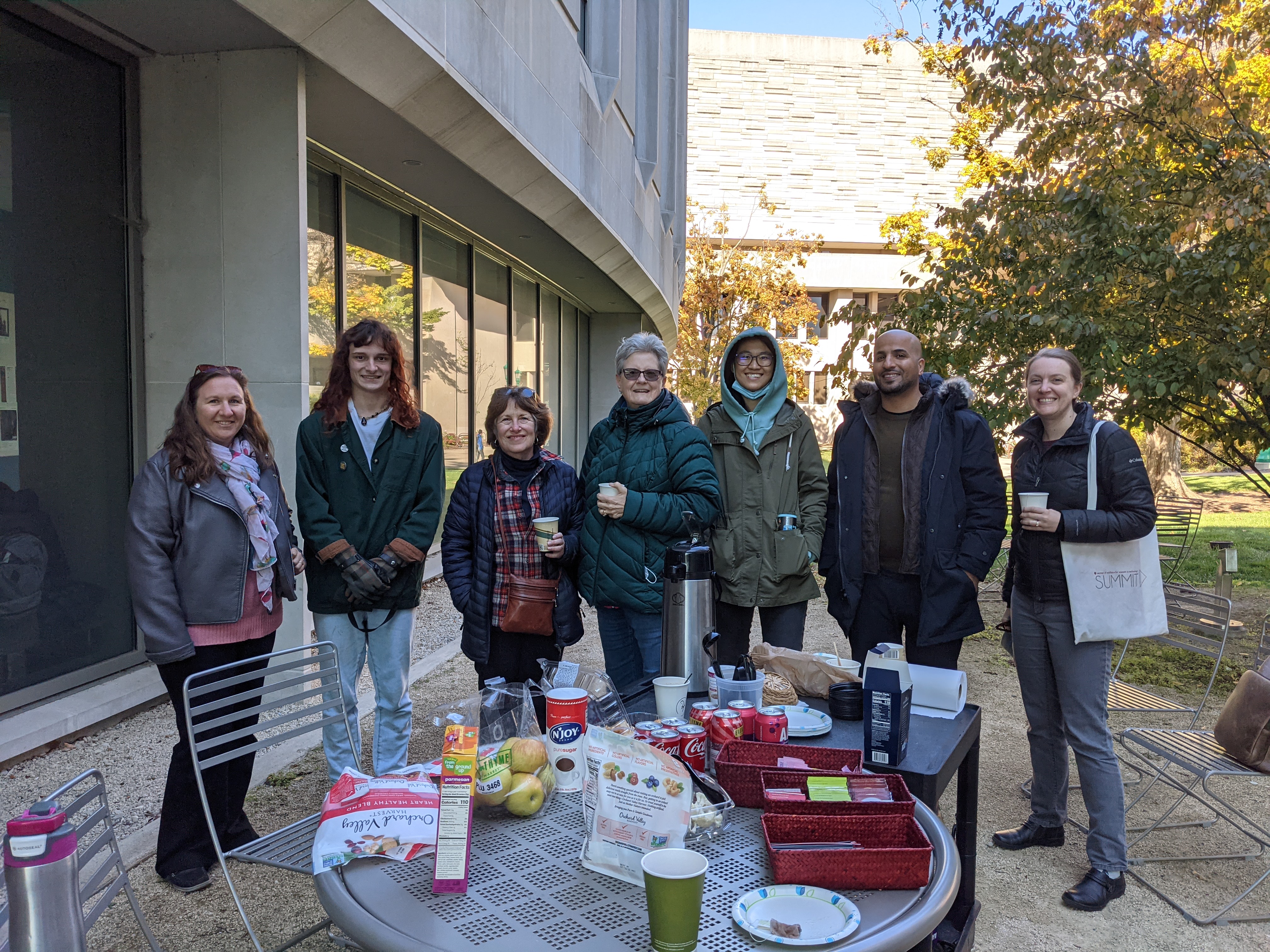 Global Center staff enjoy the snacks each other's company.