Webinar Series in partnership with the Indiana Foreign Language Teachers Association.  Participants are eligible to receive one professional growth point and certificate.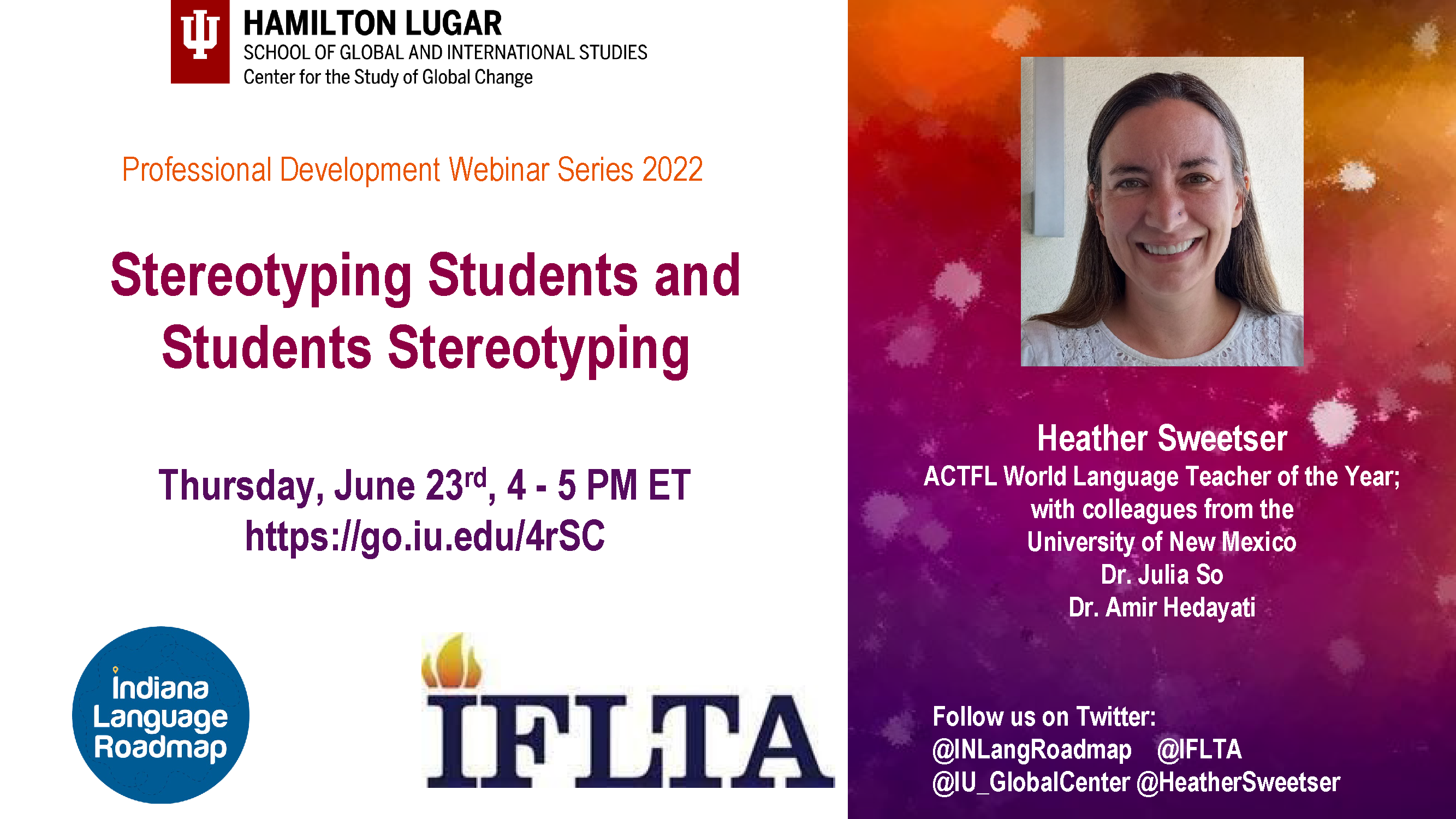 Webinar 1: "Stereotyping Students and Students Stereotyping"
Jun 23, 2022, 04:00 PM in Eastern Time
Heather Sweetser, the ACTFL World Language Teacher of the Year, and team members Dr. Julia So, and Dr. Amir Hedayati from the University of New Mexico will be leading this interactive webinar.
Registration: https://go.iu.edu/4rSC